Custom personal training at your location in the Lake Norman and Charlotte area
WELCOME
Phenom Trainers provide a world-class fitness experience. We specialize in providing in-home custom personal training at your location. We will help you achieve the healthy physique that is best suited to your personal goals and lifestyle. Through dedication, professionalism, and an encouraging atmosphere you can and will achieve the body that you've been dreaming about.
Check out our latest ad in Home & Golf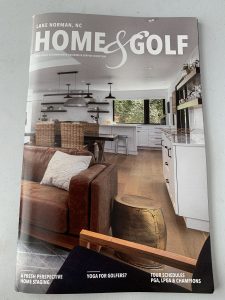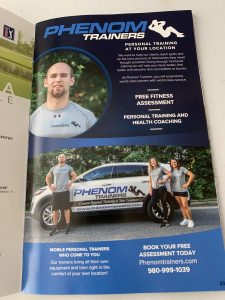 PHILOSOPHY
Here at Phenom Trainers, we recognize that everyone is different and therefore everyone should have their own customized workouts. No cookie-cutter programs here. From the assessment, we see how you move and then tailor a workout around that to improve basic movement and achieve your goals. By going through a basic foundation phase for a few weeks before hitting intense workouts we help you become pain-free, increase energy, feel better, and have less risk of injury later on. If you want unique workouts just for you and to be able to achieve what you thought you never could, then we are the trainers for you.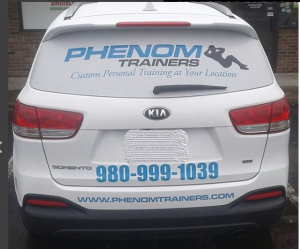 MOBILE TRAINING
Are you sick of driving to a gym to work out and then when you get there it is always crowded and not knowing what to do? Are you at a point where you don't feel comfortable working out around others? Do you wish there was an easier way to get your workouts in? With Phenom Trainers all of these questions are answered. No need to drive to a gym because we drive right to you. We work around your schedule and workout in the comfort of your own home. No need to pay monthly fees for a gym membership and then paying for a trainer on top of that. We come to you and make it so much easier!
Health Coaching
Are you ready to take the extra step beyond just working out? Phenom Trainers Health Coaching is a process that facilitates healthy, sustainable, behavior change by challenging you to listen to your inner wisdom, identify your values, and transform your goals into action. Phenom Trainers will be your wellness authority and supportive mentor to motivate you to cultivate positive health choices. We will educate and support you to achieve your health goals through lifestyle and behavior adjustments.